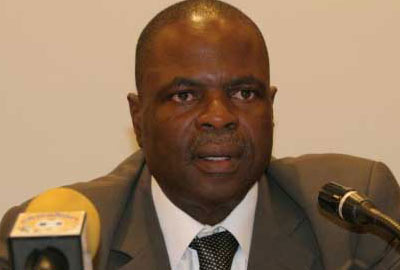 Nigeria's Amos Adamu has been suspended from all footballing activity by FIFA's Ethics Committee for three years and fined $10,000. It means he will not be able to vote on which countries will host the 2018 and 2022 World Cup. The move follows allegations that he asked for money in return for voting on World Cup hosting rights.
Adamu's statement protesting his innocence and vowing to fight the ruling when you continue...
"I am profoundly disappointed with the Ethics Committee's findings and had honestly believed I would be exonerated of any charges by now. I am innocent of all the charges leveled against me by the Ethics Committee and I completely refute the decision they have made. I will be lodging a full appeal against it with immediate effect." he said.